Andhra Pradesh Hindi Academy, Hyderabad is translating and publishing the Best Telugu Books into Hindi every year. Under this :-
1. 'Barister parvatisam' (Famous Telugu Novel translated into Hindi)
2. 'Telugu hi Pracheen hai' (Teluge Pracheenam translated into Hindi)
3. 'Vemana Sati' (Selected Saint Vemana Poems translated in to Hindi)
4. 'Meri Jeevan yatra' (Andhra Kesari Tanguturi Prakasam Panthulu's Autobiography translated into Hindi)
5. Thousand years of Telugu Literature (Sahasra Varshon ka Telugu Sahithya)
6. Andhra Pradesh me Hindi sahithya ke vikas ka ithihas (Development History of Hindi literatrure in Andhra Pradesh)
7.Andhra Pradesh me Hindi Prachar Andolan ka ithihas (Revelutionary history of Hindi propagation in Andhra Pradesh)
http://aphindiacademy.org/e-Prakcash.html
Revolutionary history of Doggy - Naayi romance: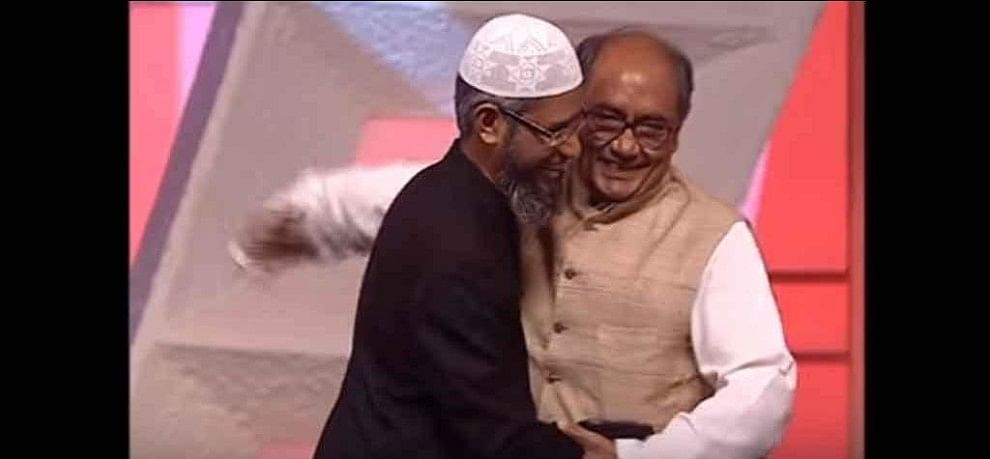 GUNTUR:
Guntur - Tenali - Vijayawada was the heartland of renowned Hindi writers and poets, who got recognition among those who contributed to promotion of Hindi as a national language, said Hindi Academy Chairman Yarlagadda Lakshmi Prasad while inaugurating Hindi Bhavan on Acharya Nagarjuna University Campus on Thursday. Formally declaring the Rs.55-lakh building open, Mr. Lakhsmi Prasad promised to turn this Hindi Bhavan as nerve centre of activities related to promotion of the language in the State. He also promised to sanction Rs.2 lakh for a library in the new building.
http://www.thehindu.com/todays-paper/tp-national/tp-andhrapradesh/Hindi-Bhavan-inaugurated-at-Nagarjuna-University/article15214704.ece
Dr. Lakshmi Prasad Yarlagadda was honored with the prestigious "Padma shri" award in the year 2003 for his widely acknowledged contribution towards enrichment of our literary traditions. Most particularly, for his relentless efforts towards promotion of national integration through creative use of the great tradition of translating acknowledged works in the languages of Hindi and Telugu.

Dr. YLP's mastery in the two great Indian languages of Hindi and Telugu is only to a small extent testified by his doctoral degrees in both languages and more appropriately amplified by his original works as well as translated works in these two languages. In the process he has emerged as the leading champion of the cause of Hindi in the south of Vindhyas. As a chairman of the Andhra Pradesh Hindi Academy- an acknowledgement provided by the government of Andhra Pradesh as a leading academician, Dr. YLP has also in his capacity served as the Professor and Head of the Department of Hindi at the Andhra University, Visakhapatnam.

Some of Dr. YLP's literary achievements include: Prestigious Kendra Sahitya Academy Award in 1992 for best translation of the famous "Tamas" novel into the Telugu language originally written by Bhism Sahani – This became immensely popular and was serialized in the leading Telugu journals. The National Awards from the Ministry of Human Resources Development in 1988 for his Hindi work on the leading social reformer Tripuraneni Ramaswami Chowdary and the same award for his Hindi book on a leading modern poet of Telugu Aluri Bairagi in 1981 exemplified his achievements in the literary circuit. In 2007, Dr. YLP was honored with the prestigious Pushkin Award by the government of Russia – another great achievement for India.

http://www.yarlagaddalakshmiprasad.com/about-ylp.html
Mumbai: After the pan-India success of "Baahubali: The Beginning", actors from Telugu cinema are being welcomed in Bollywood. Actor Ravi Teja says that he would also like to do a Hindi film like "Ki & Ka".
Andhra superstar Ravi Teja has been constantly getting offers from Bollywood but he says that Telugu cinema is his home ground.
"I speak fluent Hindi. In fact I speak better Hindi than Telugu.
But Telugu cinema is my home ground. I am in no hurry to try and conquer Bollywood. It would take a lot more than just a script that extends what I do in Telugu cinema to take me to Mumbai," says Ravi.
The Telugu superstar, who is known as the Mass Maharaja in Andhra Pradesh says, he would love to something out-of-the-box in Hindi.
"Something like R. Balki's 'Ki & Ka' or Karan Johar's 'Kapoor & Sons'. If I've to continue doing action and comedy I'd rather do it on my own home ground," he said.
http://www.thehansindia.com/posts/index/Tollywood/2016-04-14/Ravi-Teja-speaks-better-Hindi-than-Telugu-eyeing-Ki--Ka-remake/221499
Krantikari bahut krantikari: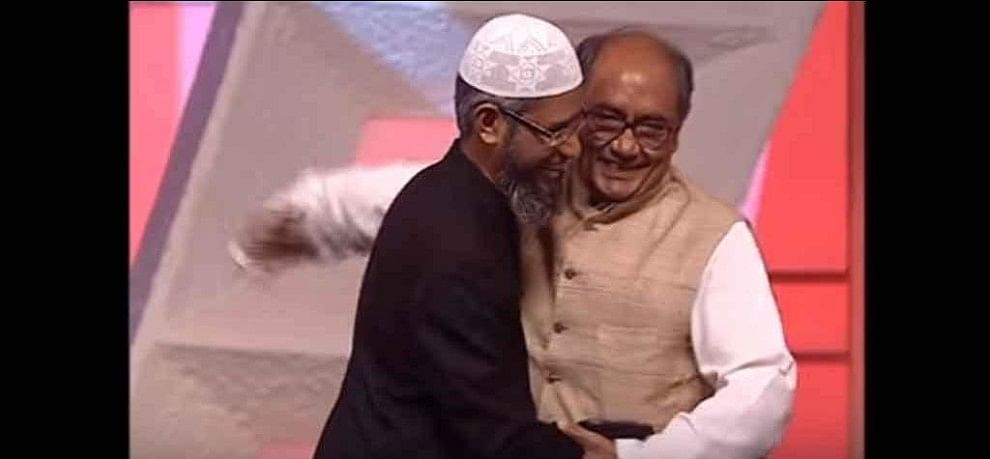 This year, 'Hindi Diwas' fell on a Sunday and there are quiet celebrations in the following week celebrated as 'Hindi week'. Unlike Telugu, which is seeing a slow decline in usage among youngsters, Hindi has its share of speakers with several regional variations.
If 'Hyderabadi Hindi' has a major influence of Urdu, 'Mumbayya Hindi' has a different slang to it. Natives of Uttar Pradesh, Delhi and Bihar again speak Hindi differently. This however should be no cause for worry or strife. "Hindi speakers of different regions should not be rigid that their Hindi is only 'shudh' Hindi," exclaims renowned theatre personality Prof. Bhaskar Shewalkar. As an ace theatre director, he has been associated with Hindi and Marathi theatre and has also directed Telugu plays.
Change the mindset
"There is a certain kind of warmth when you speak Hindi. It is a mixture of languages and the language has gracefully accepted the entry of other language words in its fold. I have seen many youngsters writing Hindi in Roman script and trying to learn it. Instead of appreciating it, there are some who believe, " Hum jo bolte hain wohi Hindi hai.' This attitude has to change. A language can be successful only when a layman is able to enjoy it," he says.

Hindi theatre in Hyderabad occupies a special place in Hyderabad's theatre scenario.
Amidst a plethora of Telugu and English productions, Hindi natak makes its presence frequently on stage, thanks to the admirers and connoisseurs of Hindi theatre and active Hindi theatre groups.
Saurabh Gharipurikar , founder of Udaan theatre group that has staged 20 productions in Hindi to date says theatre is a strong medium to spread the language. In his acting workshops, youngsters also learn the correct pronunciation. "We begin with 'barakhadi', the Hindi alphabet so that youngsters can pronounce correctly especially words like 'Khabar' 'Khat' and 'Khali'," he says.
Sunjit Rao, a participant at Udaan's workshops is a Telugu by birth but knows Hyderabadi Hindi well. "Since I am an actor, I wanted to get a hold on every language. When one says words individually, there is no issue but when saying a sentence, the pronunciation goes haywire," he says.
This engineering student-turned-actor talks about the word 'gadha' which gave him a tough time. "I would stress on 'ga' instead of 'dha' and had to work hard to improve it," he says with a smile.
Following the Hindi path is Pathkatha, a poetic play in Hindi to be staged by KissaGo on September 19. Avdhesh Jha of KissaGo is an avid Hindi lover pursuing his Ph.D in Hindi and hopes to make a mark through this debut by their group. "A story is being narrated with the help of poetry," he says.
When in Hyderabad, speak in Hyderabadi Hindi believes Chandrika Deshpande, a Kannadiga travel agent working in Mumbai. When she comes to the city to meet her sisters, her conversations are peppered with 'hau' and 'nakko'. "Colleagues laugh when I say 'hau' in Mumbai. Then I switch to Mumbaiyya Hindi," she smiles....
In Hyderabad, is it more of Hyderabadi Hindi in the plays? "No comments about the language we use in the plays; our audience has always been very composite. Our purpose is to choose that connect and hence the language that we use. You could call it Hindustani, Urdu, Hindi, English. There's a dialect that we call as Hyderabadi, which is a part of a larger dialect Deccani. One of our most popular plays Biryani Aur Haleem has been in Hyderabadi, performed over 35 shows," says Varma.
Shewalkar ends with a parting shot: "Like Mahatma Gandhi said, "Speak in Hindustani, it is a mix of all languages."
http://www.thehindu.com/features/metroplus/theatre-groups-staging-hindi-productions-talk-about-the-charm-of-the-language/article6419431.ece

---
Permissions in this forum:
You
cannot
reply to topics in this forum